Darwin in the Wet is a guide book featuring the wet season. The book is beautifully presented and exceptionally easy to use making it a valuable resource for your holiday or perfect for a gift or souvenir. Sue calls the book "Your Tour Guide in Print" as it is written in a very personable style and effectively introduces you to not only the must-sees but also Sue's favourite local haunts, the places that make Darwin buzz and reflect life in the tropics.
There are itineraries, walks and shopping escapades with beautiful photographs that highlight the magic of the Wet. These itineraries encompass everything there is to do and see including attractions, lookouts, detours and Sue's favourite places to eat. A real treat is the special chapter devoted to the wet season which shows you how to love the Wet with the best places for storm watching, dawn walks, where to swim and helpful tips for loving this magical time of the year.
In addition to trips around Darwin, there are journeys out of town to Litchfield, Kakadu and Katherine National Parks which include special wet season tours that should be on everyone's bucket list. Cruise through paperbark forests, jet boat up the gorges or helicopter over the amazing waterfalls. Detailed itineraries, maps and logistics make it easy to get around and off-peak rates make it more affordable.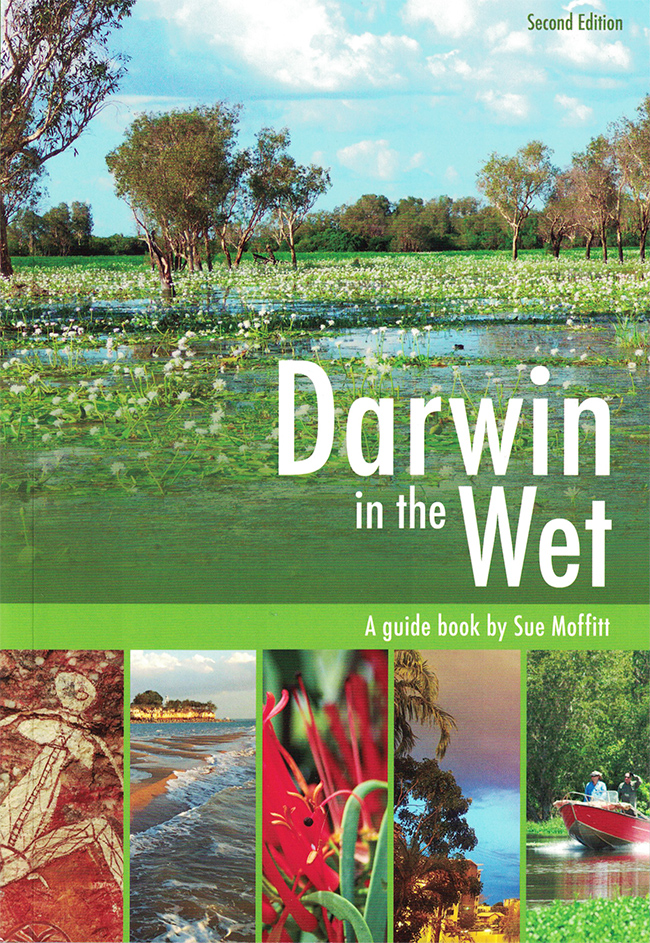 Purchase Price $29.95 AUD + $5 for standard postage